Sunday Night Seafood Boil
Back by popular demand! We are excited to announce that the Sunday Night Seafood Boil has returned for the Season.
Join us Sundays, under the Bridge on Granville Island for a mouth-watering seafood feast for two.
Sunday Night Seafood Boil Seafood Boil $99/ for two
two full lobster tails, full pound of mussels & clams, jumbo prawns, old bay broth, andouille sausage, potatoes, local corn on the cob
(only available Sundays from 4pm)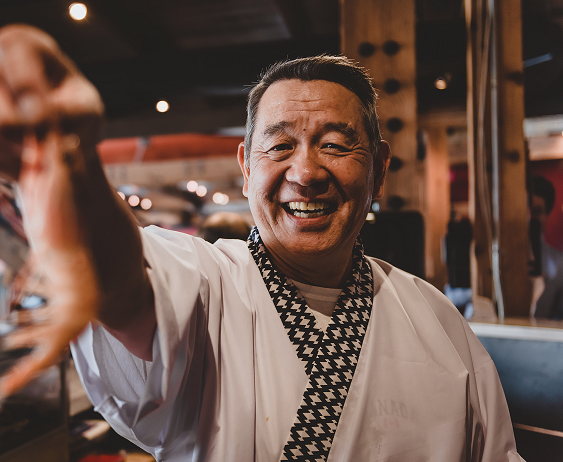 Hoshi Sushi
available from 4pm daily
MEET TSUTOMU HOSHI
Hoshi earned his Master Sushi Chef
title after 10 years of traditional
training in Japan. He spent a year
learning to make the perfect rice,
another year learning to cut fish and
finally learned to make sushi.
Enjoy the combination of fresh seafood from BC's coast and traditional methods that create a flavourful, straightforward menu.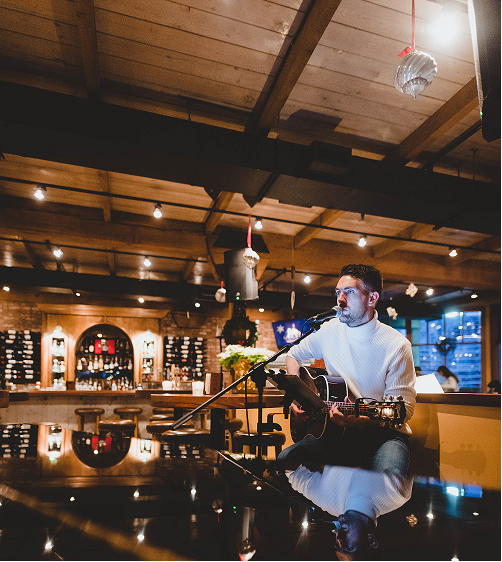 Live Music
We are excited to welcome back Live Music at The Sandbar.
Monday – Thursday from 7pm
Friday – Sunday 3pm-6pm & from 7pm
Your Hosts
General Manager:

Eduardo Tolentino




Executive Chef :

Darren Szeto

Master Sushi Chef:

Tsutomu Hoshi